Atrocity Exhibition
(174 pages)
Edited, written and designed by me (using sourced images), this project was intended as a designed exploration of a topic. I wanted to explore something unique, which I could also show things in a very visual way. I chose to investigate the power and visual representation of nuclear weapons.
My intentions for this project were to use editorial design to tell a history of nuclear weapons through real historical images and created illustrations, political discourse and media views of this topic. I wanted people to really think about this formidable object which has become almost an abstraction, meaning to destroy or cook or just a cool toy in a video game.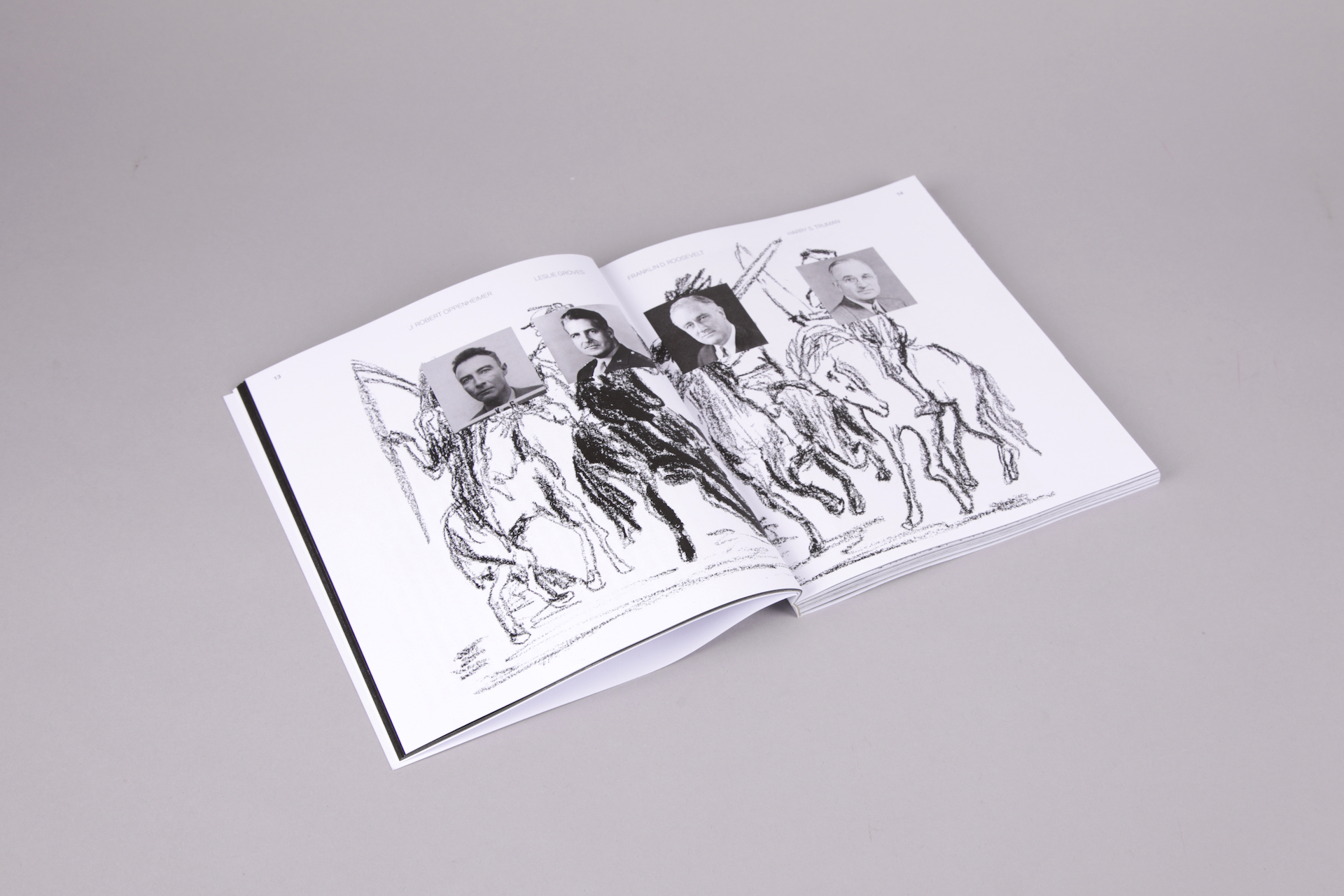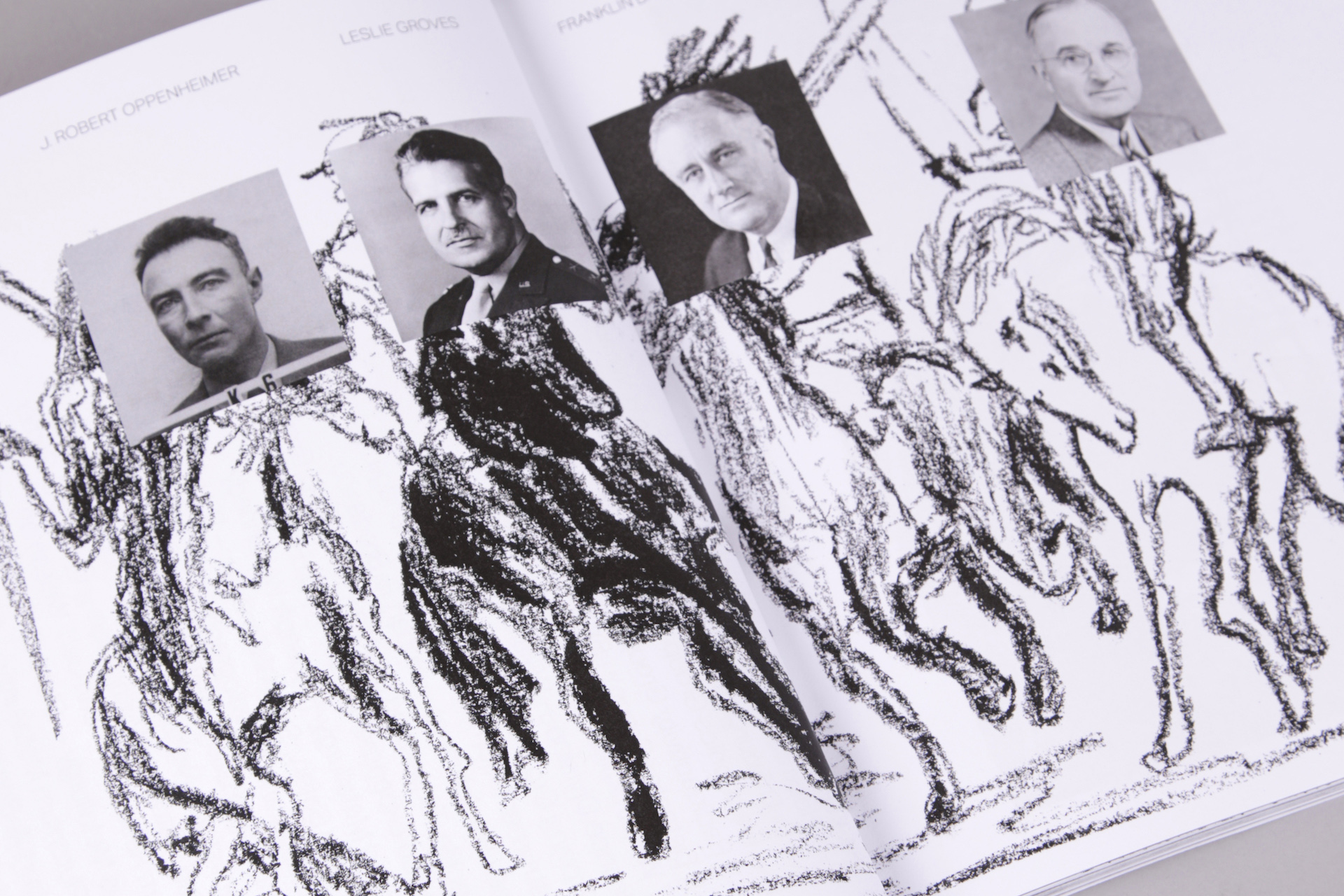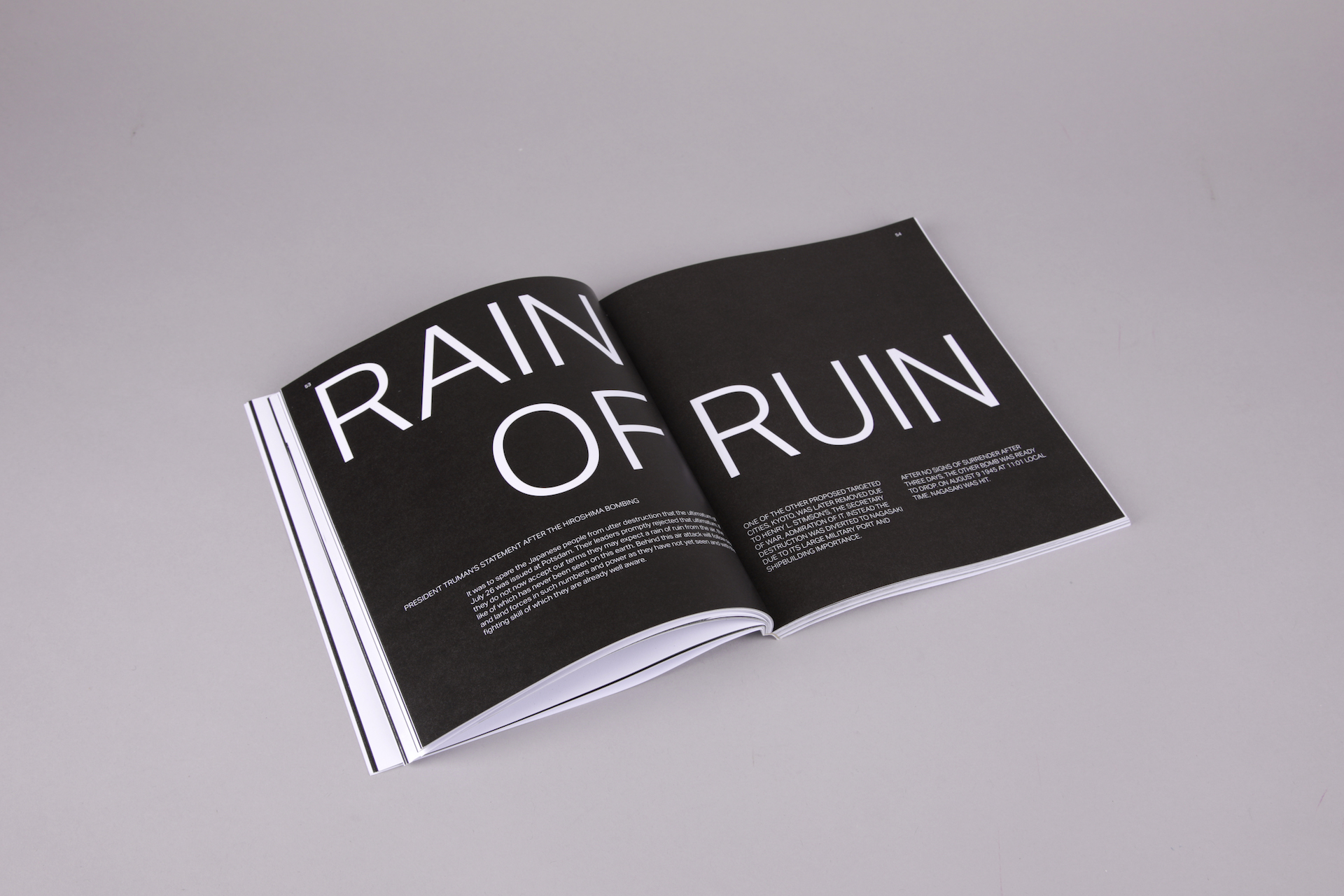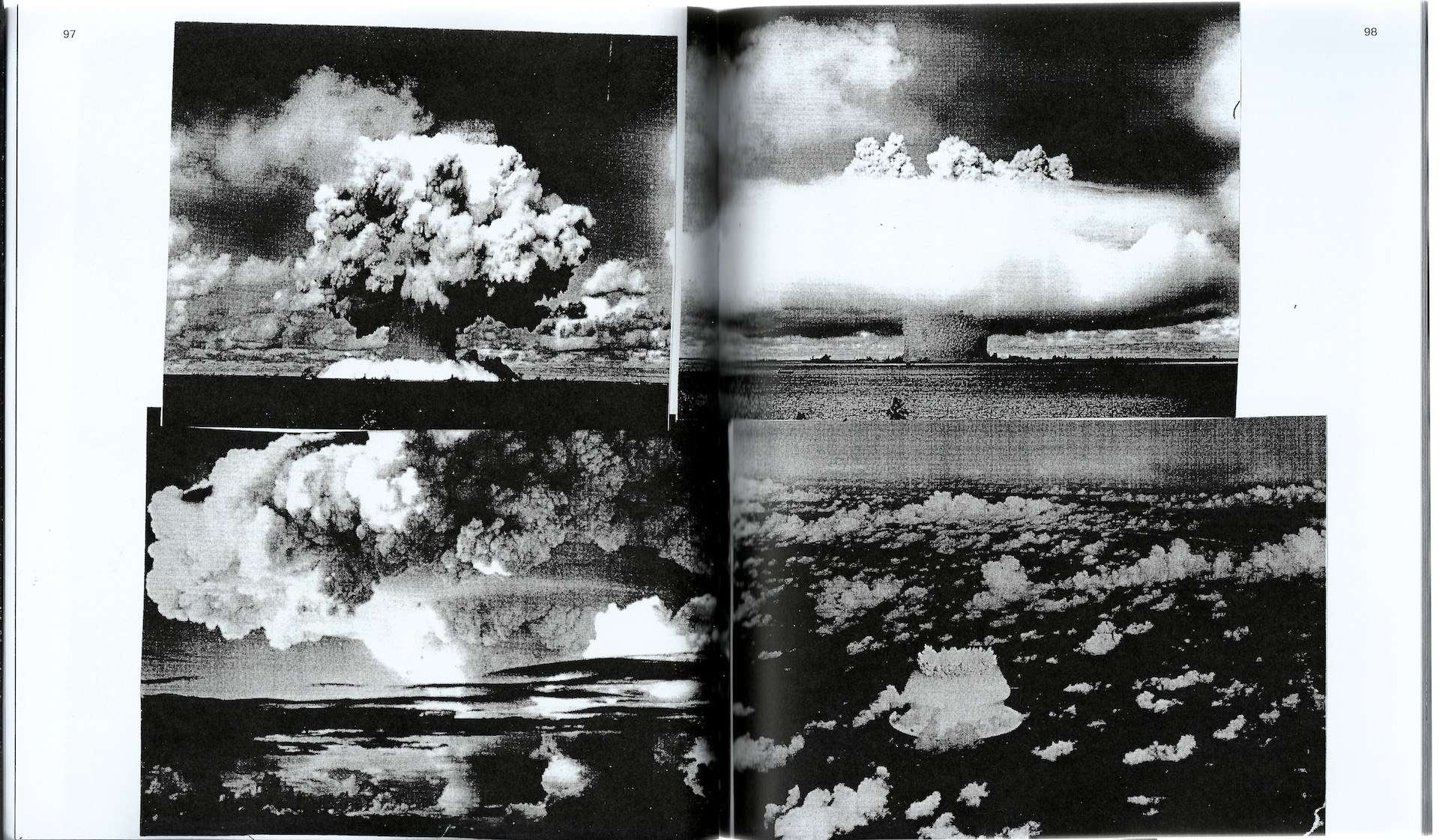 For the visual style, I wanted to maintain a constrained chaos. Pared back page elements, no colour and a single sans-serif typeface is mixed with blocks of cut out grainy scanned images and rough illustrations. The rigidity is an attempt to stay somewhat objective and matter of fact as historic images and real figures are shown and to let the imagery remain impactful.